Cosmetic lasers are proven to effectively treat wrinkles, photo aging and skin discoloration caused by sun exposure and time. In addition to minimizing these imperfections, laser treatment also stimulates collagen production, making skin appear more youthful. So even if the years have taken their toll, you can now easily turn the clock back.

Cynosure lasers are safe and effective for all skin types. Here are some examples of the type of results you can expect: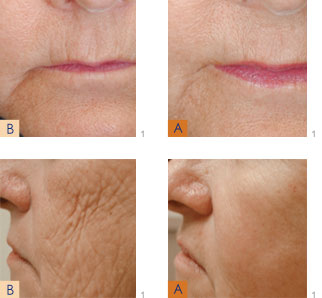 1. Courtesy of R. Weiss, MD
We are able to help our patients reduce fine wrinkles, skin laxity, fine acne scars and improve overall skin tone and texture, pigmentation and redness (rosacea and epidermal melasma), with virtually no down-time.
Call us for a free consultation
Click below to see what doctors and patients are saying about Affirm